Experience Malaga's Tapas and Wine Tour
Do you have a craving for culinary delights and a taste for the finest wines? Look no further than the mesmerizing city of Malaga, nestled on the sunny coast of southern Spain. This vibrant city is renowned for its passion for both tapas and wine, making it the perfect destination for a gastronomic adventure. Embark on the ultimate food and wine tour and immerse yourself in the rich culture that has shaped Malaga's exquisite culinary scene.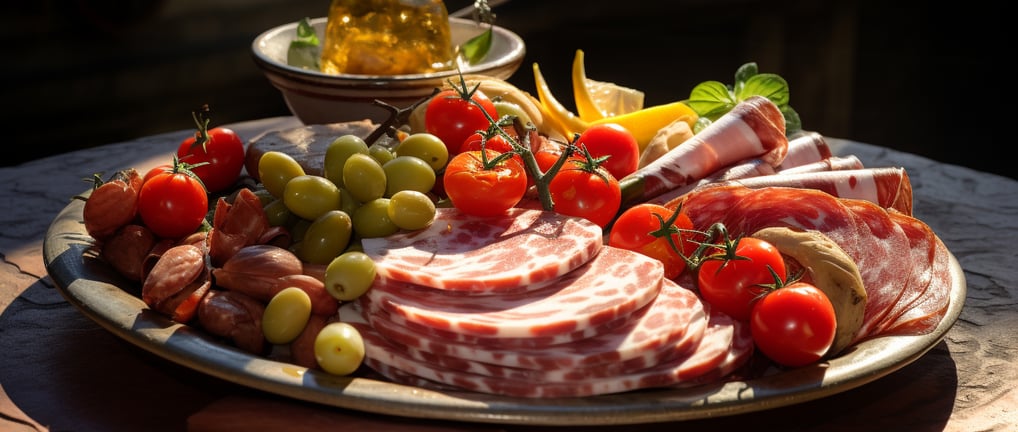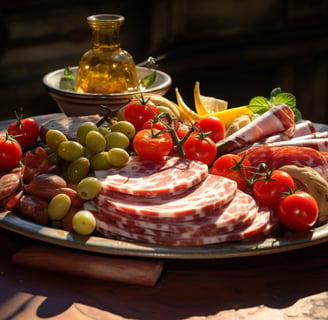 Before delving into the world of Malaga's tapas, it is essential to understand the culture behind this beloved Spanish tradition. Tapas, which originated in Spain, are small, flavorful dishes meant to be shared amongst friends and family. These delectable delights are not only a way to savor a variety of flavors in one meal but also an opportunity to socialize and connect with loved ones.
Legend has it that tapas were originally served as small plates covering wine glasses to keep out flies. Over time, creative chefs began to experiment and design unique dishes to accompany these beverages. Today, tapas have evolved into an art form, with each region in Spain showcasing its own distinctive flavors and ingredients.
The History of Tapas
The history of tapas in Malaga dates back centuries, intertwining both local traditions and global influences. With a strategic location on the Mediterranean Sea, Malaga has seen a fusion of culinary cultures throughout its history, resulting in a vibrant tapestry of flavors.
One popular theory suggests that the Moors, who occupied Spain for nearly 800 years, played a significant role in shaping the tapas culture. It is believed that they introduced the concept of small, diverse dishes to Malaga, influencing the way locals enjoyed their meals.
As Malaga became a bustling port city, it welcomed explorers and merchants from around the world, further diversifying its culinary landscape. Ingredients like olives, almonds, and spices made their way to Malaga, enhancing its tapas offerings and cementing the city's reputation as a gastronomic hub.
Traditional Tapas Dishes to Try
No visit to Malaga's tapas scene would be complete without indulging in some classic, mouthwatering dishes. As you explore the city's charming streets and bustling squares, keep an eye out for these iconic tapas:
Boquerones en Vinagre: Delicate, marinated anchovies that melt in your mouth, paired with a crisp white wine.

Gambas al Ajillo: Sizzling garlic prawns, served with crusty bread to mop up every last drop of the flavorful sauce.

Salmorejo: A creamy tomato gazpacho, garnished with hard-boiled eggs and crispy Iberian ham.

Patatas Bravas: Crispy, golden potatoes smothered in a fiery tomato sauce and aioli, the perfect accompaniment to a robust red wine.

Pulpo a la Gallega: Tender octopus seasoned with paprika and olive oil, a true delicacy that pairs wonderfully with a crisp white wine.
These are just a sample of the tantalizing tapas awaiting you in Malaga. Prepare your taste buds for an explosion of flavors and sensations as you embark on this culinary journey.
Exploring Malaga's Wine Scene
While Malaga's tapas steal the show, the city's wine scene is equally deserving of praise. Wine has long played a significant role in Malaga's rich history and vibrant culture. Let's raise our glasses and delve into the art of Malaga's wine-making.
The Importance of Wine in Malaga
Wine production in Malaga dates back to the Phoenicians, who recognized the region's ideal climate and lush landscapes for cultivating vineyards. The tradition continued through the Roman and Moorish periods, and today, Malaga is renowned for its exceptional wines.
Malaga's wines are often characterized by their sweet, fortified flavors, thanks to the unique grape varieties and winemaking techniques employed in the region. The fortified wines, such as Malaga Virgen and Pedro Ximenez, are crafted using sun-dried grapes, resulting in rich, luscious nectars that are beloved by oenophiles around the world.
Different Types of Malaga Wines
As you explore Malaga's wine offerings, you will encounter an array of varieties to tantalize your palate. Here are some key types of Malaga wines to sample on your journey:
Moscatel: Known for its sweet, aromatic character, Moscatel wines showcase exquisite floral notes and vibrant flavors that dance on the tongue.

Pedro Ximenez: Indulge in the opulent, velvety texture of Pedro Ximenez wines, with decadent flavors of dried fruits, dark chocolate, and caramel.

Seco: For those with a preference for dry wines, Malaga also offers remarkable Seco wines, which provide a refreshing contrast to their sweeter counterparts.
Whether you prefer a dessert wine to accompany your tapas or a dry wine to complement your main course, Malaga's wine selection offers something to suit every palate.
Navigating the Tapas and Wine Tour
Your taste buds are tingling with anticipation as you prepare to embark on Malaga's tapas and wine tour. Here's your guide to ensuring a seamless and unforgettable experience.
Choosing the Right Tour for You
Malaga offers a variety of tapas and wine tours, each showcasing different aspects of the city's culinary scene. To make the most of your tour, consider your preferences and interests. Are you an avid food enthusiast looking to explore the hidden gems of Malaga's tapas bars, or perhaps a wine connoisseur eager to sample the region's finest vintages?
Research the various tour companies and read reviews to find the one that resonates with your desires. Whether you prefer a small, intimate tour or a larger group experience, there is a tour that will cater to your needs.
What to Expect on the Tour
Once you've secured your spot on the tapas and wine tour, get ready for a sensory journey like no other. Staying in this cozy apartment in Centro lets you traverse Malaga's enchanting streets. Your knowledgeable guide will lead you to the most authentic tapas bars and enchanting wine cellars, immersing you in the city's vibrant culinary culture.
Prepare to sample an array of tapas dishes, from traditional classics to innovative creations, all expertly paired with the finest local wines. Each stop on the tour will unveil a different facet of Malaga's gastronomic heritage, allowing you to savor the flavors, aromas, and history of the city.
Tips for Enjoying Your Tapas and Wine Tour
To ensure an unforgettable experience on your tapas and wine tour, keep these tips in mind:
How to Best Pair Tapas and Wine
As you indulge in Malaga's tapas, remember that the right wine pairing can elevate your gastronomic experience to new heights. Seek guidance from your tour guide or the knowledgeable staff at the tapas bars to discover the perfect combinations.
Generally, light and fresh tapas such as seafood and vegetables pair well with crisp white wines, while heartier dishes like meats and cheeses harmonize beautifully with robust red wines. Experiment with different pairings and let your taste buds guide you on this unforgettable journey.
Etiquette Tips for Tapas Bars
When venturing into Malaga's vibrant tapas bars, embrace the local customs and traditions. Start by immersing yourself in the lively atmosphere of these establishments, which are often bustling with locals and tourists alike.
Remember that tapas are meant to be shared, so don't hesitate to order a variety of dishes and invite your companions to join in the culinary adventure. It is customary to stand at the bar while enjoying your tapas, as it fosters a sense of camaraderie and allows you to mingle with fellow food enthusiasts.
Malaga's food and Wine Tour Walkthrough
Visit three of Malaga's tapas institutions on a 3-hour food tour and sample up to 15 plates of tapas alongside glasses of wine and beer. With a local guide, check out three of the city's best tapas bars and discover specialties like Malaga's drool-worthy sardines and melt-in-the-mouth 'jamón' (ham). Sip on crisp beers like San Miguel and sample the local moscatel dessert wine while learning about Andalucian culinary heritage.

Numbers are limited to 10 people on this small-group tapas tour, ensuring personalized attention from a guide.
Highlights
Excellent value for money

Free drinks included

Free snacks included

Instant Confirmation

Informative, friendly and professional guide
Meet your guide near Plaza de la Constitución in central Malaga, and then stroll to your first tapas bar of the afternoon. As you walk, your guide will chat to you about Spanish cuisine and of the surge in popularity for tapas in restaurants all over the world. While the best place to eat tapas is a subject of strong debate, Malaga – in the deep south of Andalucia – is one of the best places to discover it.

Tapas bars in Malaga are often crowded, but that's part of the fun! Vie for space with locals and follow the tapas etiquette of your guide: sharing, finger-using and trying everything in sight. Dishes served each afternoon will vary, but you can expect up to 15 dishes from three different bars.

Sample wafer-thin slices of jamón and nibble on fresh sardines – a Malaga specialty. Smack your lips on succulent prawns and mop up juicy tomatoes with hunks of fluffy bread. Each tapas stop includes a drink, and you'll try famous brews like Victoria and San Miguel beers as well as moscatel dessert wine and Andalucia's ubiquitous sherry wine.

Your tour finishes at the third bar, leaving you perfectly placed to carry on eating your way around Malaga, should you wish.
Beyond the Tour: Exploring Malaga's Food and Wine on Your Own
While the tapas and wine tour offers an unparalleled experience, don't limit yourself to the confines of the organized outing. Malaga is a treasure trove of culinary delights waiting to be discovered.
Recommended Tapas Bars and Wineries
For an authentic taste of Malaga's tapas scene, venture off the beaten path and explore the local tapas bars that captivate the hearts and palates of the city's residents. To get you started, here are a few renowned establishments:
El Tintero: This unique, bustling seafood restaurant allows you to select your favorite dishes directly from the staff as they parade by your table.

La Campana: Sample traditional tapas in a charming setting at this beloved family-run bar, which has been serving locals since 1930.

Antigua Casa de Guardia: This historic winery offers a glimpse into Malaga's winemaking traditions, with an impressive selection of wines for you to savor.
Local Food Markets to Visit
For an authentic taste of the local produce, immerse yourself in Malaga's vibrant food markets. The tantalizing aromas and vibrant colors will transport your senses to a world of gastronomic wonders. Add these markets to your itinerary:
Mercado Central de Atarazanas: Delight in the array of fresh fruits, vegetables, and aromatic spices found in this bustling market, located in a stunning 19th-century building.

Mercado de Salamanca: Located in the heart of Malaga, this market offers an eclectic mix of local and international delicacies, providing the perfect backdrop for a culinary adventure.
Remember to sample the local products and engage with the friendly vendors, who are more than happy to share their knowledge and recommendations.
As your tapas and wine journey comes to an end, you will leave Malaga with memories that will linger on your taste buds and a deeper appreciation for the culinary heritage that defines this remarkable city. Whether you return for another tapas and wine adventure or explore a new culinary destination, always savor every bite and sip, capturing the essence of each culture's unique flavors.