Uco Valley Wine Day Trip from Mendoza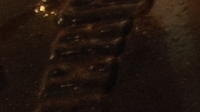 Visit three Uco Valley wineries and learn of Argentinaís winemaking heritage on this full-day wine tour from Mendoza. Beneath the towering peaks of the Andes mountains, the cool microclimate and fertile soils of the Uco Valley are perfect for the production of malbec, cabernet sauvignon, pinot noir and chardonnay wines. Tour the vineyards and cellars of Domaine Bousquet, Bodegas Salentein and Andeluna Cellars with your guide, and enjoy wine tasting sessions at each stop. End with a gourmet lunch amidst the beautiful Andes foothills.Following pickup from your Mendoza hotel, venture southwest to the rural Uco Valley ó one of Argentinaís finest wine regions ó to begin your full-day wine tour.Your first stop is Domaine Bousquet winery, nestled in the foothills of the Andemountains at an elevation of 4,000 feet (1,200 meters). Run by the
Bousquet family, who hail from Carcassonne in southern France, Domaine
Bousquet combines Franceís rich winemaking heritage with Mendozaís high
altitude, cool microclimate and fertile soil to produce wines of rare
distinction, and the results are delectable.Wander
the rows of vines with your guide and enjoy views out over the mountain
terrain. Head inside for a tasting session to sample a selection of
wines.Continue driving to Bodegas Salentein,
bordered by spectacular mountain scenery. Boasting a winemaking
heritage stretching back 2,000 years to the time of the Jesuit
missionaries,Bodegas Salentein wines are widely considered among the finest in Argentina.Tour
the fertile vineyards, wind through the impressive underground cellars,
and savor a selection of premium pinot noir, chardonnay and sauvignon
blanc wines.The last stop on your Uco Valley winery tour is Andeluna Cellars, a newer, state-of-the-art winery sitting beneath theimposing Tupungato volcano just south of Mendoza. Gain insight into
Andelunaís special winemaking methods on a tour of the vineyards and
cellars. Grape varieties such as malbec, cabernet sauvignon and
chardonnay thrive among these vineyards, and youíll taste the fruit of
Andelunaís diligent labors in the tasting room.After your wine tasting, sit down to a gourmet lunch of regional specialties with your fellow wine enthusiasts.Then zip back to Mendoza to conclude your full-day Uco Valley tour.